Neymar Disclose His Three-Man Shortlist
Submitted by

content

on Tue, 10/16/2018 - 06:35
Neymar, the Brazilian superstar footballer, has named the three players whom top his shortlist for this year's Ballon d'Or Award. Neymar feels these three should come in the final.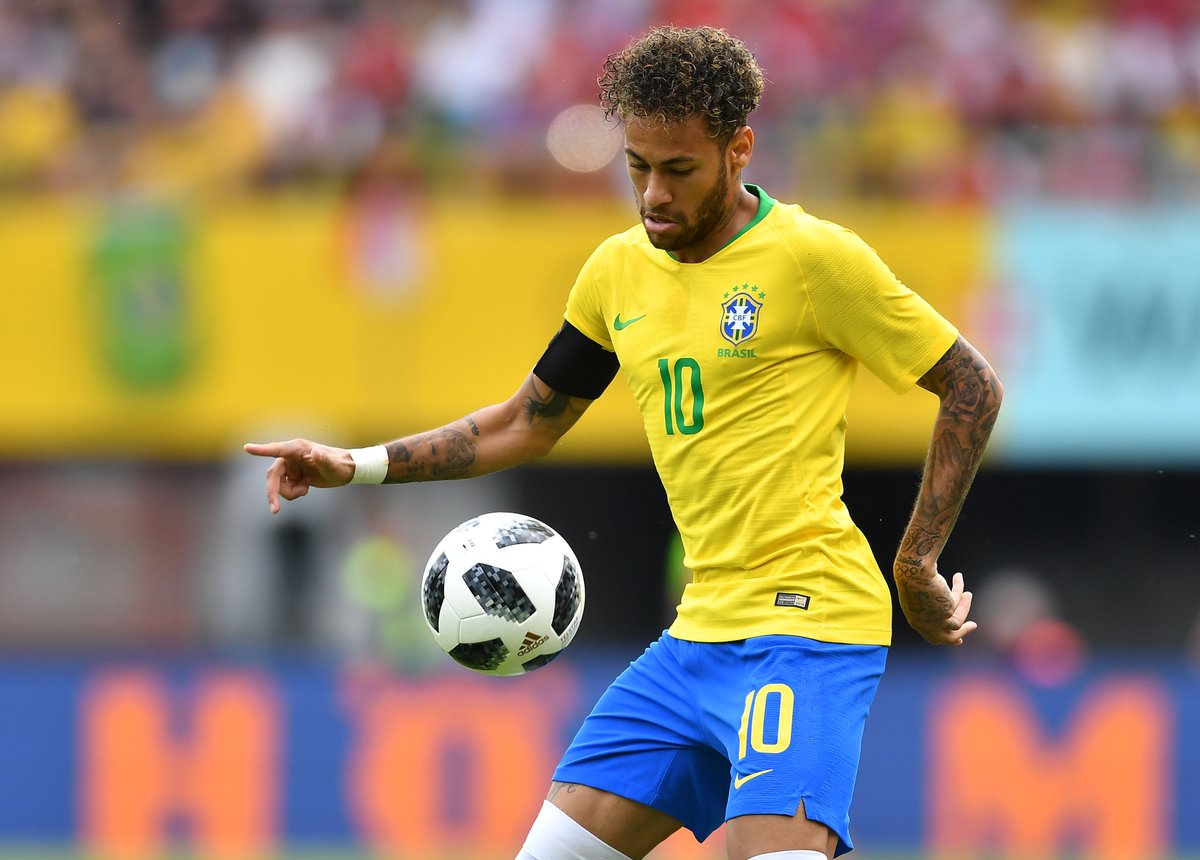 Whilst the FIFA Best Men's Player Award was contested by Cristiano Ronaldo, Mohamed Salah, Luka Modric (and was eventually picked up by Real Madrid's Luka Modric), just one of that trio makes it into Neymar's chosen selection for the more prestigious Ballon D'Or Award - the PSG striker thinks Cristiano Ronaldo (now at Juventus, with Neymar rumoured to be taking his place) should definitely be on the list.
He is joined by his goal-rival Lionel Messi, who would be in line to win his sixth Ballon d'Or. And instead of placing himself on their level, he selected the teammate of his club Kylian Mbappe.
Messi hasn't had a stellar season by his standards – Barcelona won La Liga but struggled in the Champions League, and Argentina flattered to deceive in the World Cup – sent home early wihotu setting the world on fire. By contrast, Mbappe won the World Cup, and this past year had been quite sensational for him. In an interview, he said "I would say, Messi, Mbappe and Ronaldo,' in the answer to the question whom he reckons the chance of winning the award.
Whilst the odds of winning seen on majority UK betting sites are currently stacked in Cristiano Ronaldo's favour, with the Portuguese star having helped Rel Madrid to an unprecedented third Champions League in a row, there is still a decent shout that Mbappe will win it – and at long 'dark horse' odds that might be worth a pound or two.
The interesting thing in Neymar's comment is the omission of Modric - the man who ended the dominance of Ronaldo and Messi when it comes to individual trophies, won 'The Best' awards and is very much in contention for the Ballon d'Or prize. The award will be announced and will be given to the winner in the month of December.
Mbappe is doing well, but he scored 24 goals and 11 assists since the turn of the year. The 19-year-old boy wonder was integrated in France winning their first world championship for 20 years and scored four goals from seven shots in their debut international tournament.
His colleague, Angel Di Maria, greeted him recently as a future Ballon d'Or winner. "If he continues at this level, he can win it in any year," he told TF1's 'phone program'. "We see in each of his matches the potential he has - he utilizes it every time, even though he is only 19."